ACTA protests lead EU Governments to suspend endorsement of the text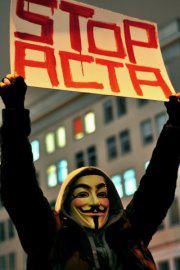 Out-Law.com | 07 Feb 2012
ACTA protests lead EU Governments to suspend endorsement of the text
Poland, Slovakia and the Czech Republic have announced that they will delay their endorsement of a controversial trade agreement following a tide of public protest.
Last month those countries and 19 other EU member states, including the UK, signed the Anti Counterfeiting Trade Agreement (ACTA) at a signing ceremony in Japan, but the international treaty has faced criticism over the secrecy in which it was negotiated and the impact the text could have on internet freedoms.
Czech prime minister Petr Nicas said that the Government in the country would "by no means ... admit a situation where civic freedoms and free access to information would be threatened" and said experts would be appointed to assess the "impact" ACTA "would have in real life" before ratifying the agreement, according to a report by news agency Ceske Noviny.
Nicas' comments followed a similar announcement by Polish prime minister Donald Tusk who said his country would not ratify ACTA until concerns about the text had been explained, according to an automated translation of a report by news website Wirtualna Polska.
In Poland opposition ministers previously wore masks in Parliament in protest at the country's signing of ACTA whilst there has also been a public outcry in the country over the text.
Slovakia is also delaying its ratification of ACTA with the country's economy minister stating that the text needs to be opened up to public debate before it will be endorsed, according to a report by news agency AFP.
More than 1.75 million people have signed an internet petition in protest against ACTA which organisers said they will soon deliver to EU law makers, according to a report by the BBC. There are also hundreds of street protests planned across Europe this Saturday, including some in the UK.
In Slovenia the country's ambassador to Japan, Helena Drnovsek Zorko, has also apologised for her "carelessness" in signing ACTA and said the agreement "limits and withholds the freedom of engagement on the largest and most significant network in human history, and thus limits particularly the future of our children," according to a statement she has published.
ACTA requires member countries to have in place "enforcement procedures" under national laws that allow for "effective" action to be taken against infringers that is both "expeditious" and a suitable "deterrent to further infringements".
Member countries of ACTA must ensure that IP that exists in "the digital environment" can also be enforced through civil and criminal legal procedures. Enforcement must be done "in a manner that avoids the creation of barriers to legitimate activity, including electronic commerce, and ... preserves fundamental principles such as freedom of expression, fair process, and privacy".
ACTA also includes further requirements signatories must adopt relating to the systems they operate at customs and border control to combat infringement as well as statutory provisions that give courts certain powers to act against offenders in both criminal and civil proceedings.
The "effective enforcement" of IP rights is "critical to sustaining economic growth across all industries and globally," the ACTA text states.
The European Parliament must approve ACTA before the text can become binding on EU signatories, but the process also requires the individual Governments of those nations to ratify the text, according to a report by news website ZDNet.
ACTA will be scrutinised primarily by the European Parliament's International Trade Committee (ITC) before the ITC will recommend to MEPs whether to accept or reject the text. A final vote by MEPs is expected by June.
French MEP, Kader Arif, recently resigned from his post as "rapporteur" on ACTA on the European Parliament's ITC saying that he wished to "denounce" the process around the signing of the agreement as bearing "no association of civil society" and lacking transparency. He said he no longer wished to participate in a "charade" and that the public should be altered to the "unacceptable situation".
Vital Moreira, chair of the ITC, earlier this month said ACTA was aimed at "reinforcing" the enforcement of IP rights under existing laws and would not alter way IP rights themselves were protected.
Australia, Canada, Japan, South Korea, Morocco, New Zealand, Singapore and the US signed ACTA in October last year.
---