Beware the northeastern free trade dream called Atlantica

posted 26-February-2007
National Union of Public and General Employees (Ontario) | 26 February 2007
Beware the northeastern free trade dream called Atlantica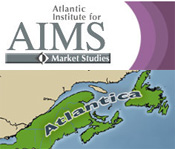 Atlantic corporate lobby group pushing free trade zone across Eastern Canada and New England
Charlottetown (26 Feb. 2007) — The Prince Edward Island Union of Public Sector Employees (PEIUPSE/NUPGE) is joining other Atlantic public sector unions in sounding the warning about Atlantica, a free trade scheme proposed for Eastern Canada and the northeastern United States.
Several components of the National Union of Public and General Employees (NUPGE) in Atlantic Canada have also been following the issue closely and warning about the negative impact that could result.
So far the idea is only a gleam in craving corporate eyes but the union says it's not too soon to take the notion seriously and to look at the potential impact on jobs, public services, government powers and the environment.
Atlantica is the label given by proponents to a potential trade zone that would include Canada's four Atlantic provinces (New Brunswick, Nova Scotia, Newfoundland and Prince Edward Island), Quebec south of the St. Lawrence and all or part of four New England States (Maine, New Hampshire, Vermont and upstate New York).
In the corporate vision this vast area would become one big 'Business Without Borders' area, offering all the benefits implied for the corporations world and all of the headaches that might fall to everyone else. The group leading the campaign is the Atlantic Institute for Market Studies (AIMS), headed by Brian Lee Crowley.
Self-serving arguments
"If you listen to the proponents of this initiative you would be lead to believe that this would allow for business to grow and for the economy to prosper," says the union. It also notes that the institute frequently whines about alleged deficient public policies in Atlantic Canada.
"According to AIMS these poor public policies include minimum wage legislation, union density, government employment as a percentage of the total workforce and the size of government relative to the economy," PEIUPSE notes in an article posted on its website.
It says many things would obviously have to happen for Atlantica to become a reality.
"The most obvious one is a harmonization of regulations and standards that are viewed as obstacles to free trade," it says.
"The existing Free Trade Act has already made us only too aware of what can happen when we have to lower our standards and decrease the built in protection policies that we have come to depend on. The tariffs and surcharges that the U.S. imposed on our softwood lumber imports should serve as reminder for us about the hidden costs associated with 'free trade'.
"This harmonization could also affect our ability as a Province and as a Nation to control the usage and development of our natural resources - including renewable and non-renewable energy."
The union says AIMS has so far failed to address many questions arising from their dream, including the impact of an Atlantica free trade zone on Atlantic highways and how the burdens increased maintenance, repair and expansion would be financed; the inevitable downward pressure imposed by free trade on public services, and the ability of governments to act in the best interest of citizens, and the impact on the environment caused by rising vehicle and industrial emissions as well as ocean traffic.
Start paying attention
PEIUPSE is urging its members to make themselves aware of the Atlantic proposal and to start talking now to their politicians.
"What can we do?" it asks.
"Make sure that the provincial governments of the Atlantic Region and the federal government know that we do not see Atlantica as an opportunity. Remind them that the only people who will benefit from the creation of such an entity would be the businesses who are promoting it. Let them know that we value our social programs and we are opposed to the annexation of Canada by elite corporate interests."
Crowley's institute is a front for many of the regions biggest corporations and conservative politicians and policy makers. It's board of directors includes the following people:
Atlantic Institute for Market Studies
Board of Directors
● Chairman David McD. Mann, president and CEO of Nova Scotia Power Inc., president and CEO of Emera Inc., and a board member of Bangor Hydro-Electric Company, Emera Fuels, and the Canadian Council of Chief Executives.
● Purdy Crawford, former non-executive chairman of Imasco Limited, C.T. Financial Services Inc., and Canada Trusco Mortgage Company and currently counsel at Osler, Hoskin and Harcourt and Chairman of AT&T Canada.
● John Crosbie, former Conservative cabinet minister for Brian Mulroney and the man responsible for negotiating the Canada-US Free Trade Agreement (FTA).
● Peter Godsoe, former president, CEO and chairman of Scotiabank.
● John F. Irving, an executive with the billionaire Irving family of corporate interests based in Saint John, N.B.
● Martin MacKinnon, vice-president of finance and administration for Eastern Rehabilitation Inc. and a director of Atlantic companies, as well as a past member of the board of Atlantic Broadcasters Ltd. and the Credit Union Deposit Insurance Corporation.
● George Bishop, chairman and CEO of Minas Basin Pulp and Power Ltd.
● Jim Dinning, a former senior minister in the Ralph Klein Conservative government in Alberta, chairman of Western Financial Group Inc. and a director of Finning International Inc., Russel Metals Inc., Great Canadian Railtour Company Ltd., Shaw Communications Inc. and Western Financial Group Inc.
● Colin Dodds, president Saint Mary's University, Halifax, and a member of the board of governors of the Canadian Institute of Bankers.
● Frederick Hyndman, managing director, Hyndman and Co.in Charlottetown, chairman of the board of Maritime Electric Co. Ltd., and a director of Northumberland Ferries Ltd., and Padinox Inc.
● Bernard Imbeault, founder, owner and CEO of Pizza Delight Corporation Ltd. who now 'presides over the boards' of Mikes Restaurants, Scores Restaurants, Monumental Granite Inc. and Nelson Monuments and Granite Works Ltd.
● Diane Kelderman, president of Atlantic Economics, a firm that specializes in economic analysis and development; past president of the Atlantic Provinces Chambers of Commerce and a director on the Board of the Canadian Chamber of Commerce.
● Phillip Knoll, president, Knoll Energy Inc. and a member of the board of directors for Rally Energy Corporation, Heritage Gas Nova Scotia and Alta Gas Utility Group.
● Peter Marshall, chairman Seamark Asset Management Ltd.
● John McLennan, vice-chairman and CEO of Allstream Canada and a member of the board of directors of Amdocs Limited, Hummingbird Communications, Medisys Health Group and Platform Computing.
● Norm Miller, a founder of Corridor Resources Inc.
● Don Mills, president and CEO of Corporate Research Associates Inc. and a member of the Atlantic Provinces Economic Council and the American Marketing Association.
● Derrick Rowe, CEO of Fishery Products International Limited and a current member of the advisory council to Tory Premier Danny Williams in Newfoundland.
● Paul Sobey, president and CEO, Empire Company Ltd, chairman of Wajax Ltd. and a director of the Bank of Nova Scotia, Sobeys Inc, and Emera Inc.
● Vaughn Sturgeon, president and CEO of the Warren Group and chairman of Atlantic Provinces Trucking Association as well as a board member of the Canadian Trucking Association.
● Jacquelyn Thayer Scott, a professor at Cape Breton University and member of the science and technology advisory council to Prime Minister Stephen Harper.
● Fae Shaw, a corporate lawyer and past chair of the securities law section of the Canadian Bar Association, Nova Scotia branch.